The Restoration of Brera's Napoleon
Exhibition graphics for the restoration of Antonio Canova's Napoleon at the Brera Academy of Milan.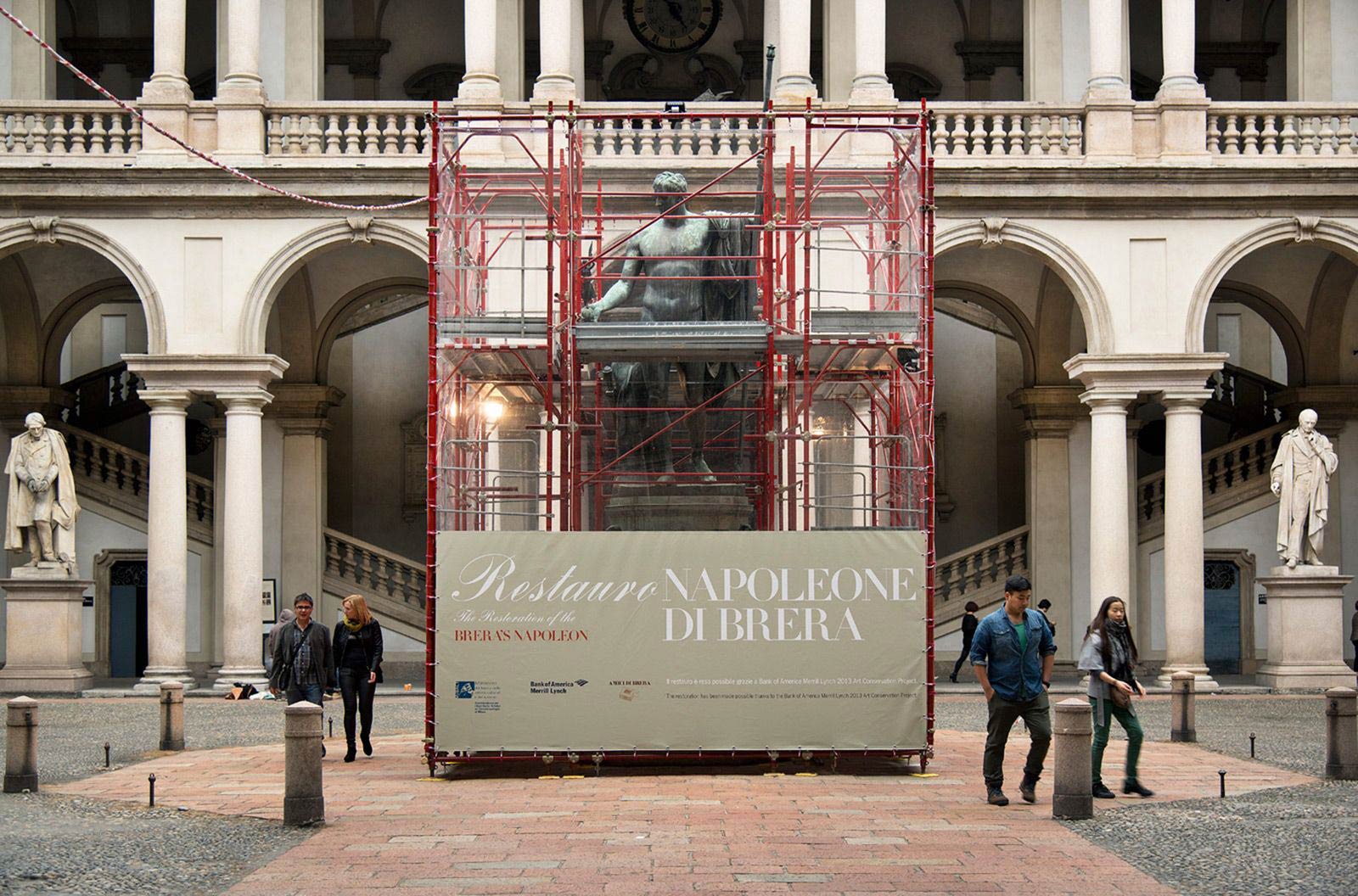 Front view of the sculpture
during the second phase
of the restoration work.
Ph. © Amici di Brera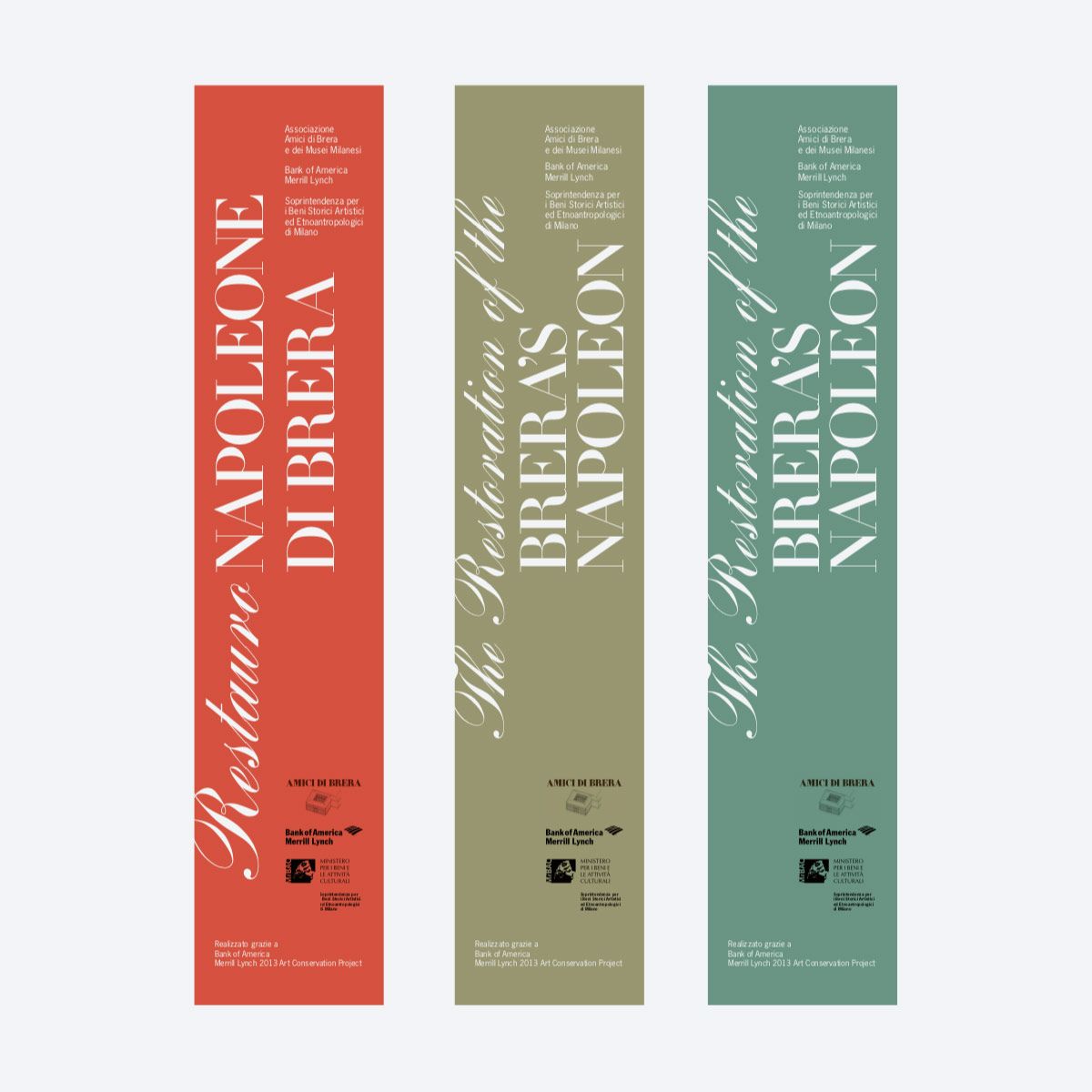 A preliminary graphics
for the banners.
2013 © Italo Lupi + Nicola-Matteo Munari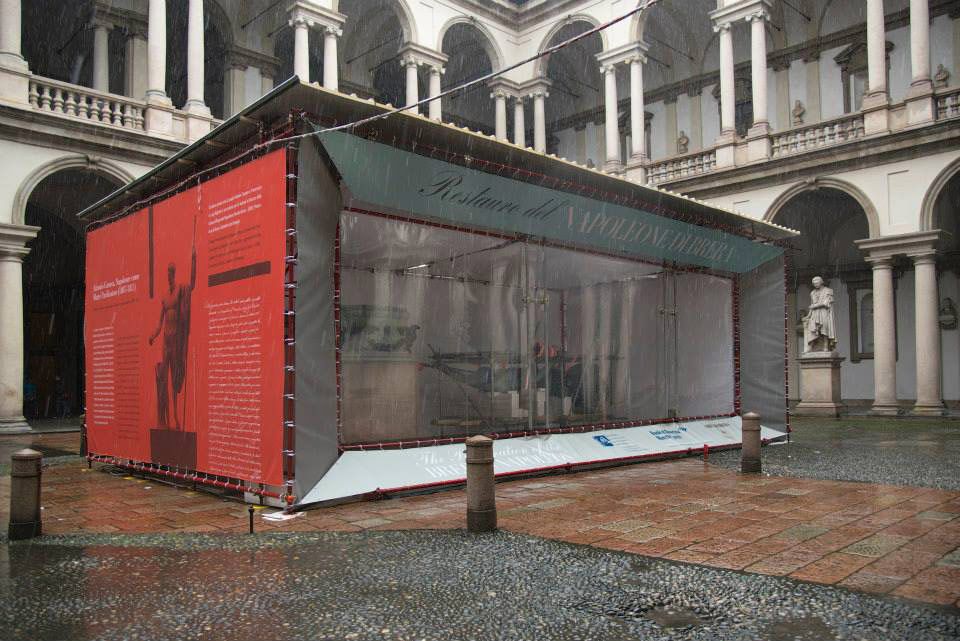 The closed laboratory used
in the winter, during the
first phase of the restoration.
Ph. © Amici di Brera
The Restoration
The courtyard of the Brera Academy is the house of a beautiful bronze statue portraying 'Napoleon as Mars pacifier' (1810)—an exact copy of the original marble sculpture that the great Neoclassic artist Antonio Canova (1757–1822) made a few years earlier.
In 2013, on the occasion of the restoration work, Mario Bellini Architects designed two restoration laboratories—a closed one and an open one, to be used respectively in the winter and summer season.
Both the laboratories were completed by a printed canvas cover, that was conceived to illustrate the restoration work and the history of the sculpture.
Erection of the statue for its repositioning on the pedestal,
at the end of the first phase.
Ph. © Amici di Brera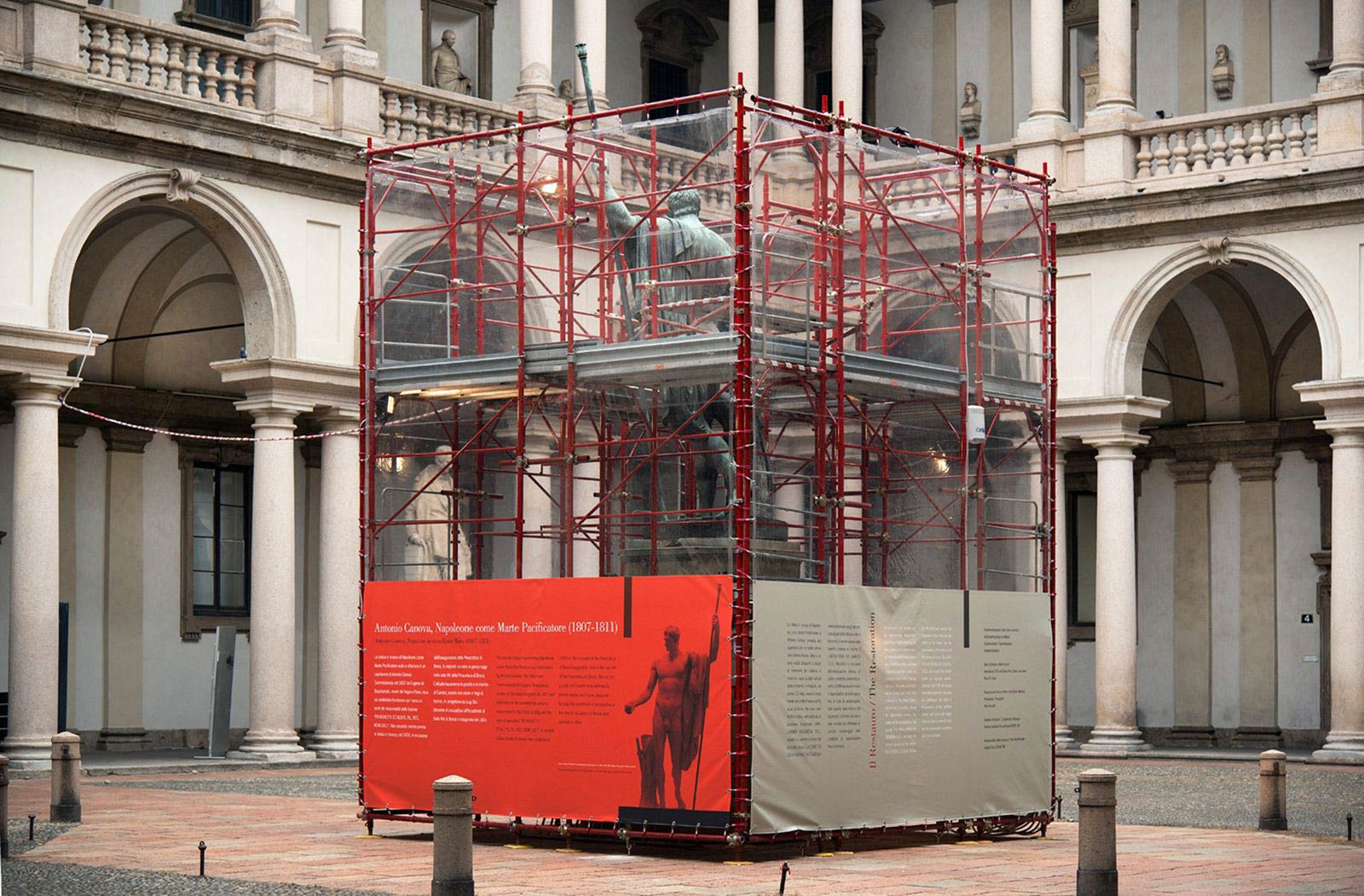 The graphics of the side
panels illustrated the
history of the sculpture and
the restoration process.
Ph. © Amici di Brera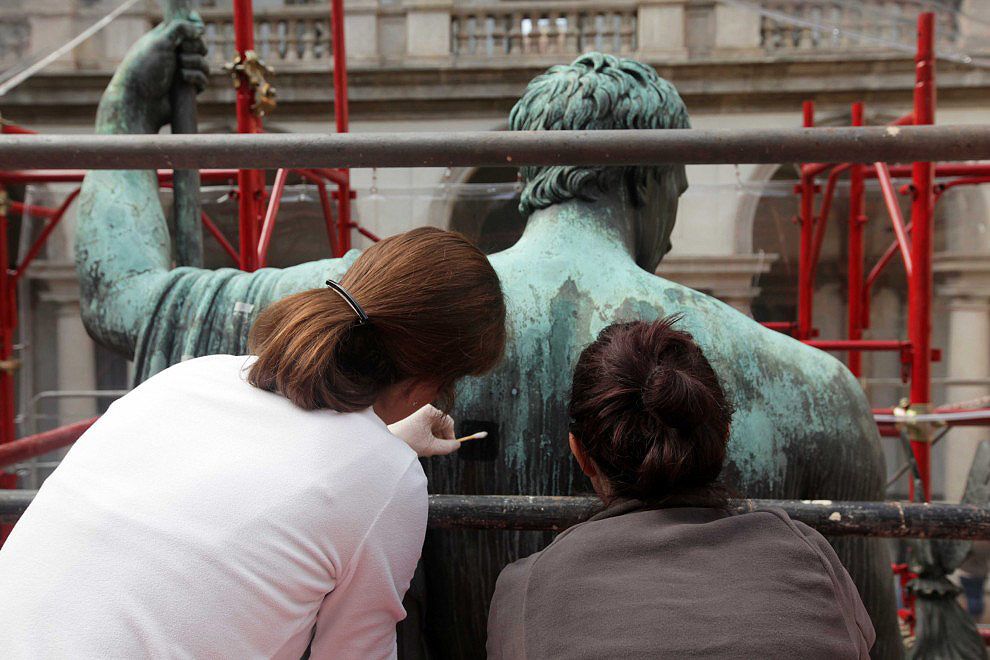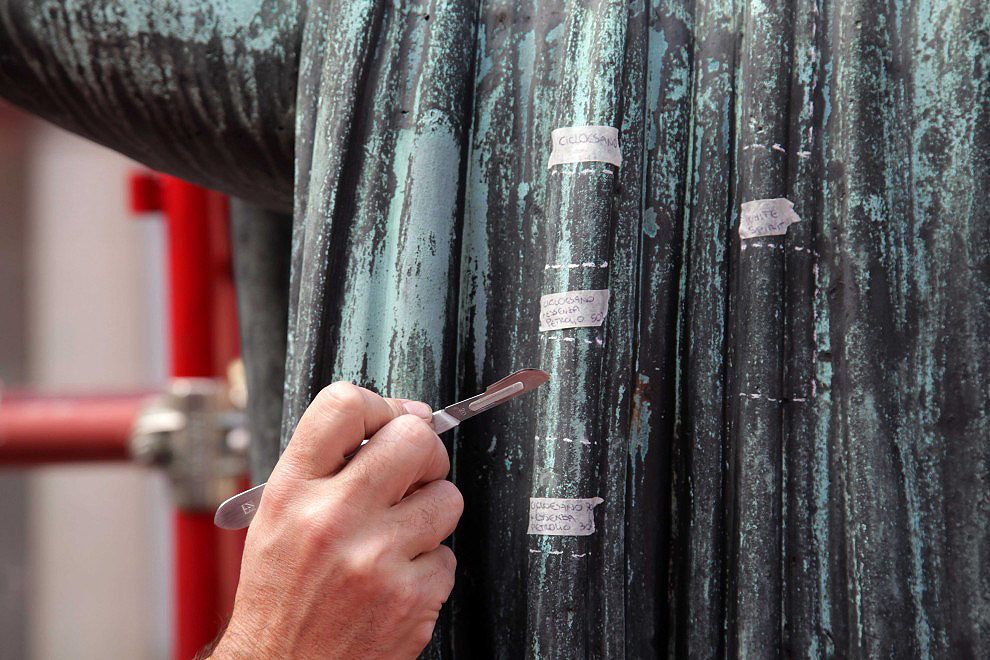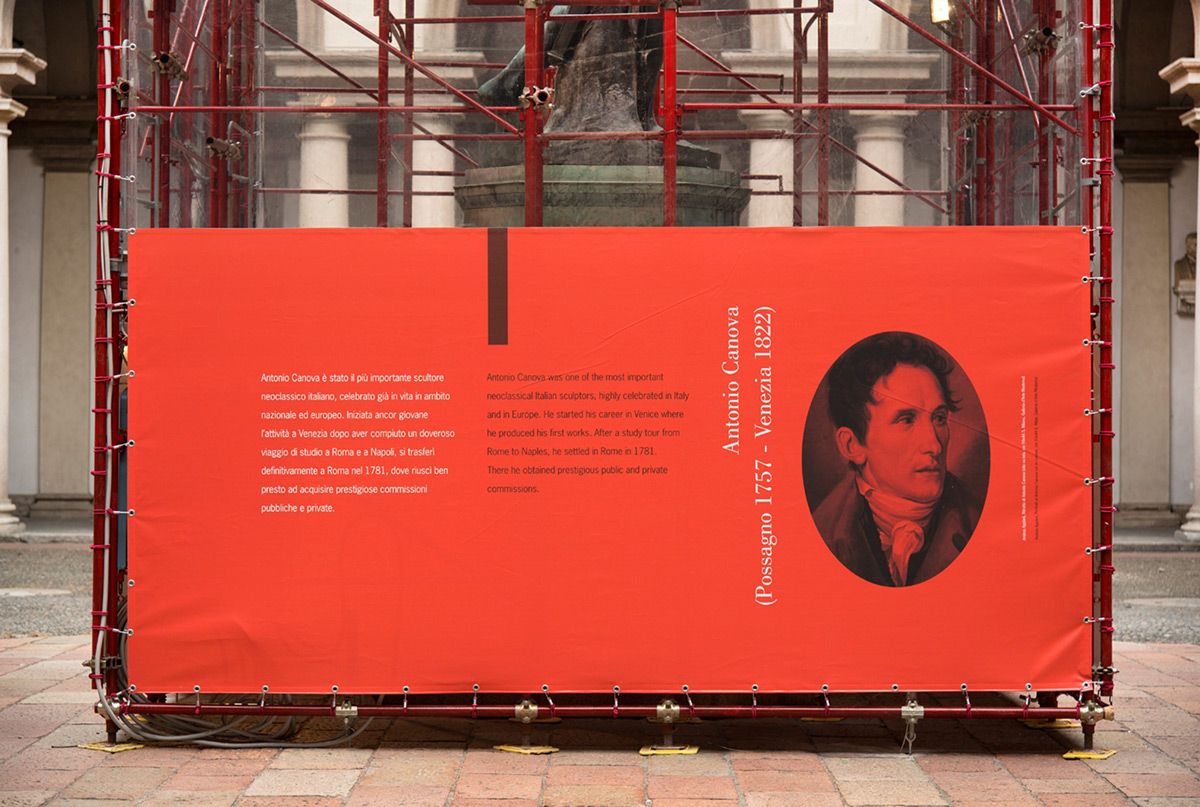 One of the four sides showing
a portrait of Antonio Canova.
Ph. © Amici di Brera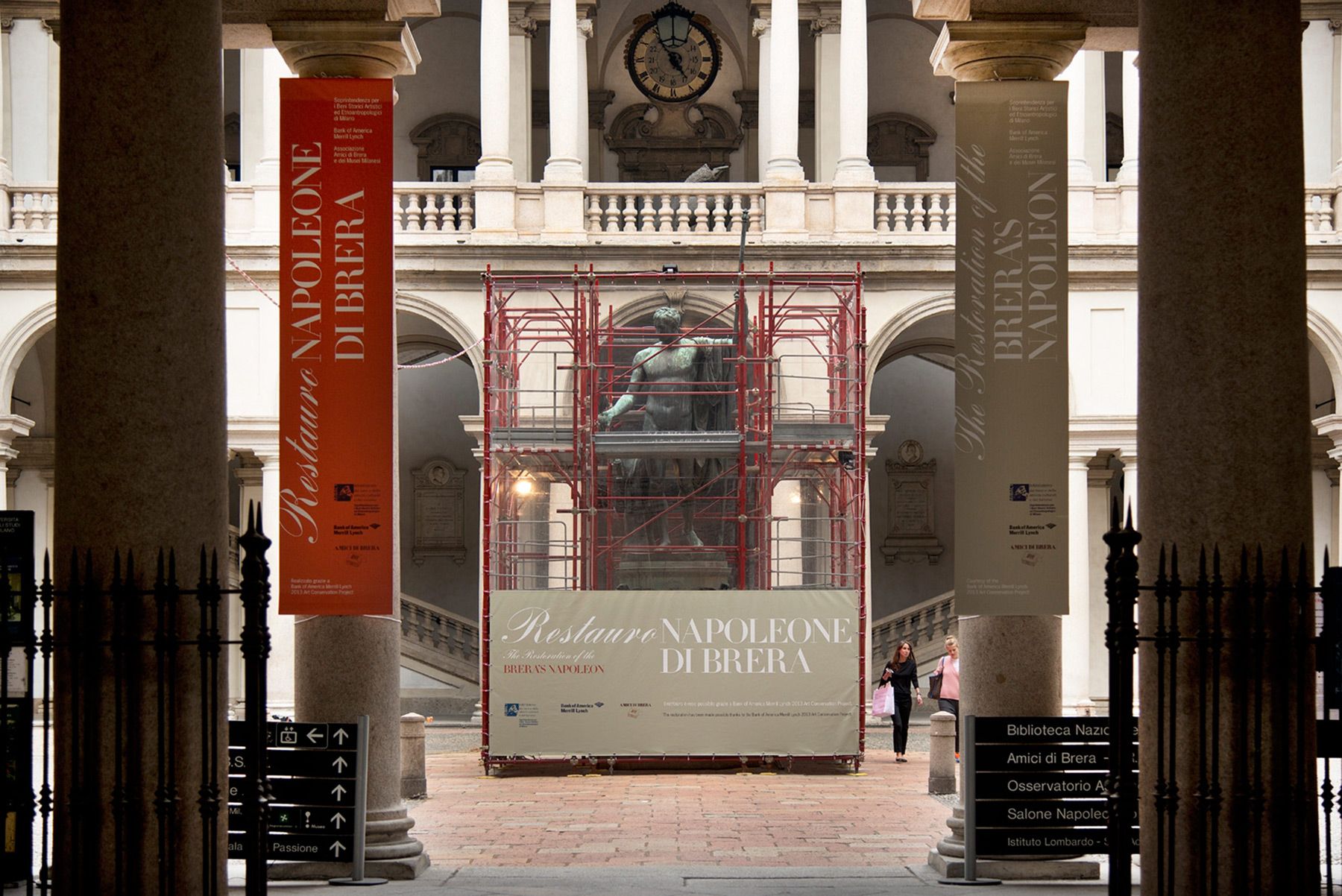 The banners elegantly framed
the view on both the sculpture
and the courtyard.
Ph. © Amici di Brera
The Graphics
The graphic design project included the canvas panels on the side of the laboratories and two banners positioned at the entrance of the courtyard, in order to frame the front view of the sculpture and focus the attention on the restoration.
Typography was set in Neoclassical typefaces—emphasising the cultural identity of the sculpture—while colours—warm grey, sage green, and orange red—added elegance and liveliness to the communication.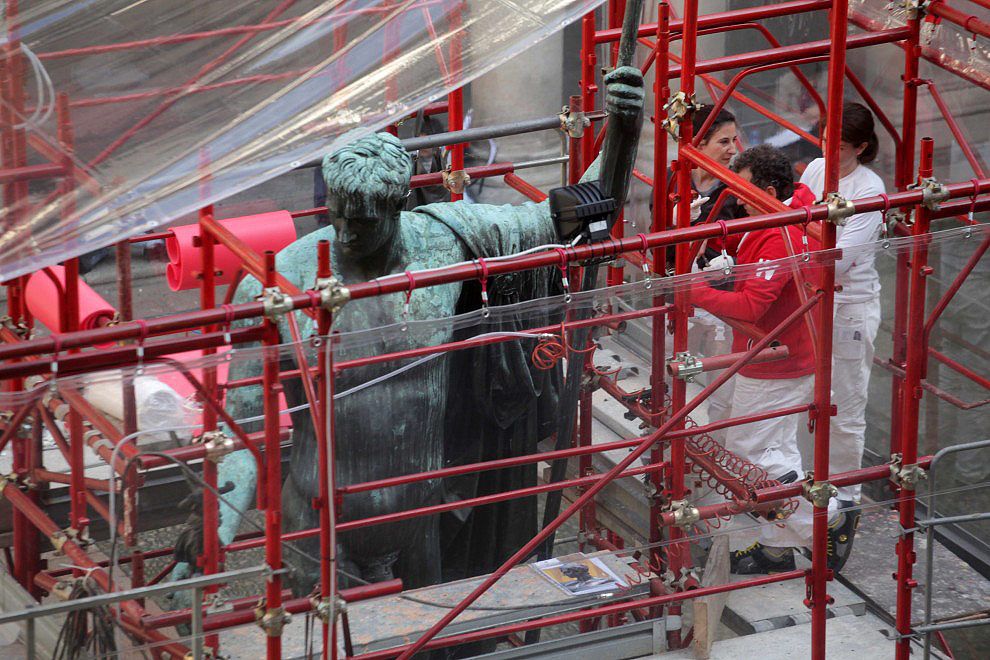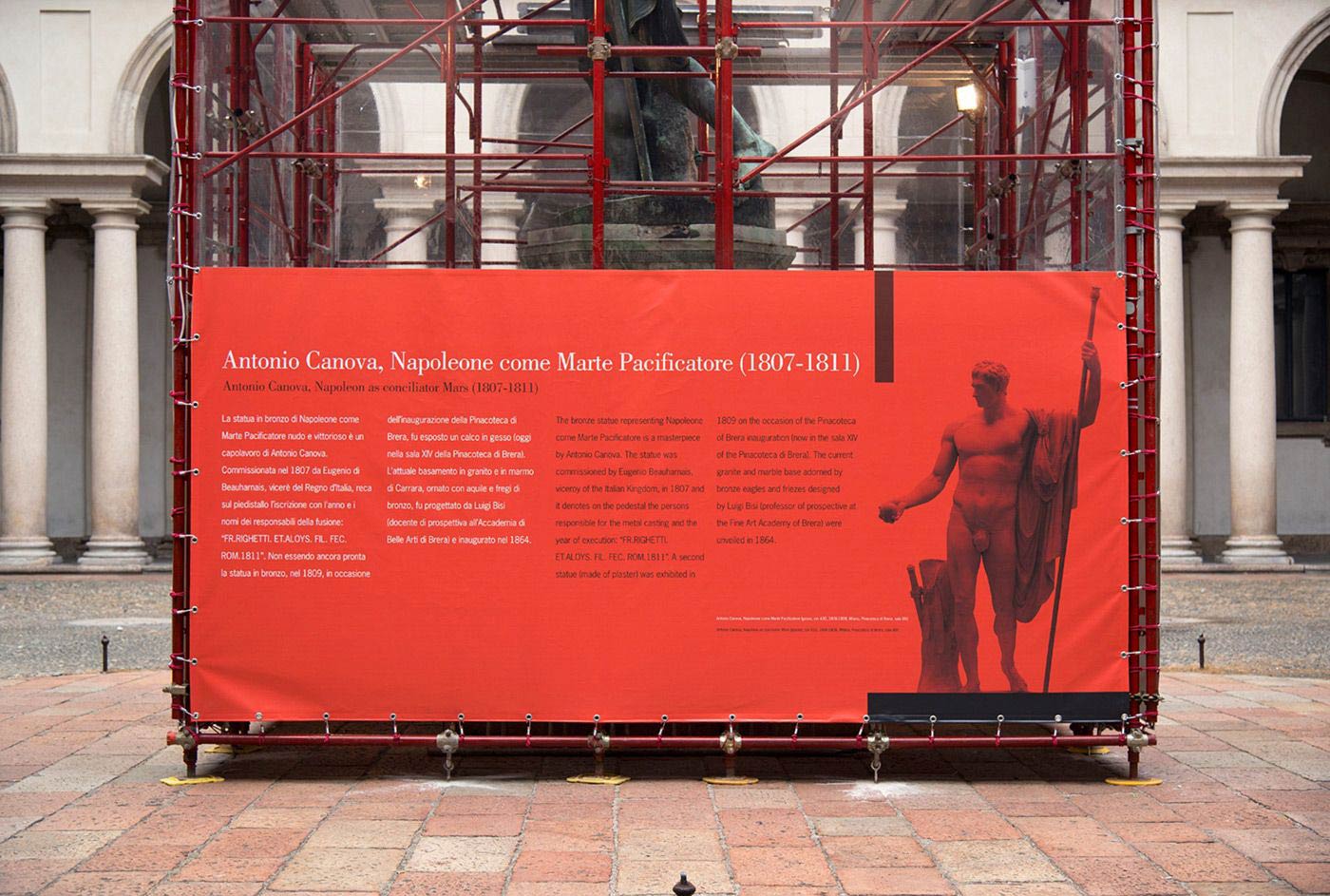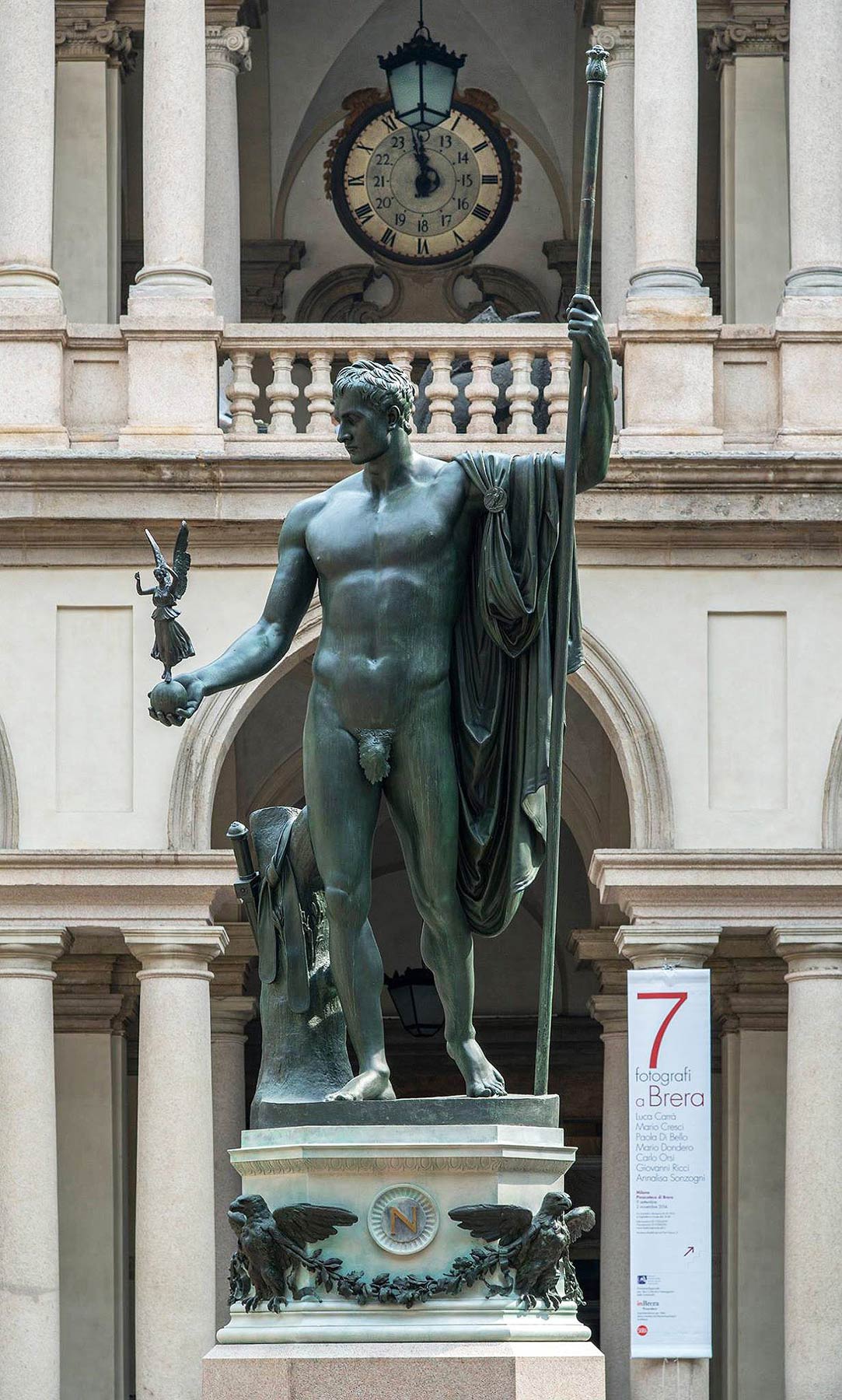 The sculpture in its splendour,
after the restoration work.
Ph. © Amici di Brera
A New Identity
Once cleared from scaffolding, the sculpture appeared in a new splendour, reinvigorated by the graphics that illustrated the meaning and the importance of the renovation work.
—Nicola-Matteo Munari
Client
Brera Academy

Representative
Francesca Arosio

Exhibit Design
Giovanni Cappelletti
Mario Bellini

Graphic Design
Italo Lupi
Nicola-Matteo Munari

Project Date
2013