UniFor
Redesign of the logo of UniFor, an international leader in the field of office furniture and work environments.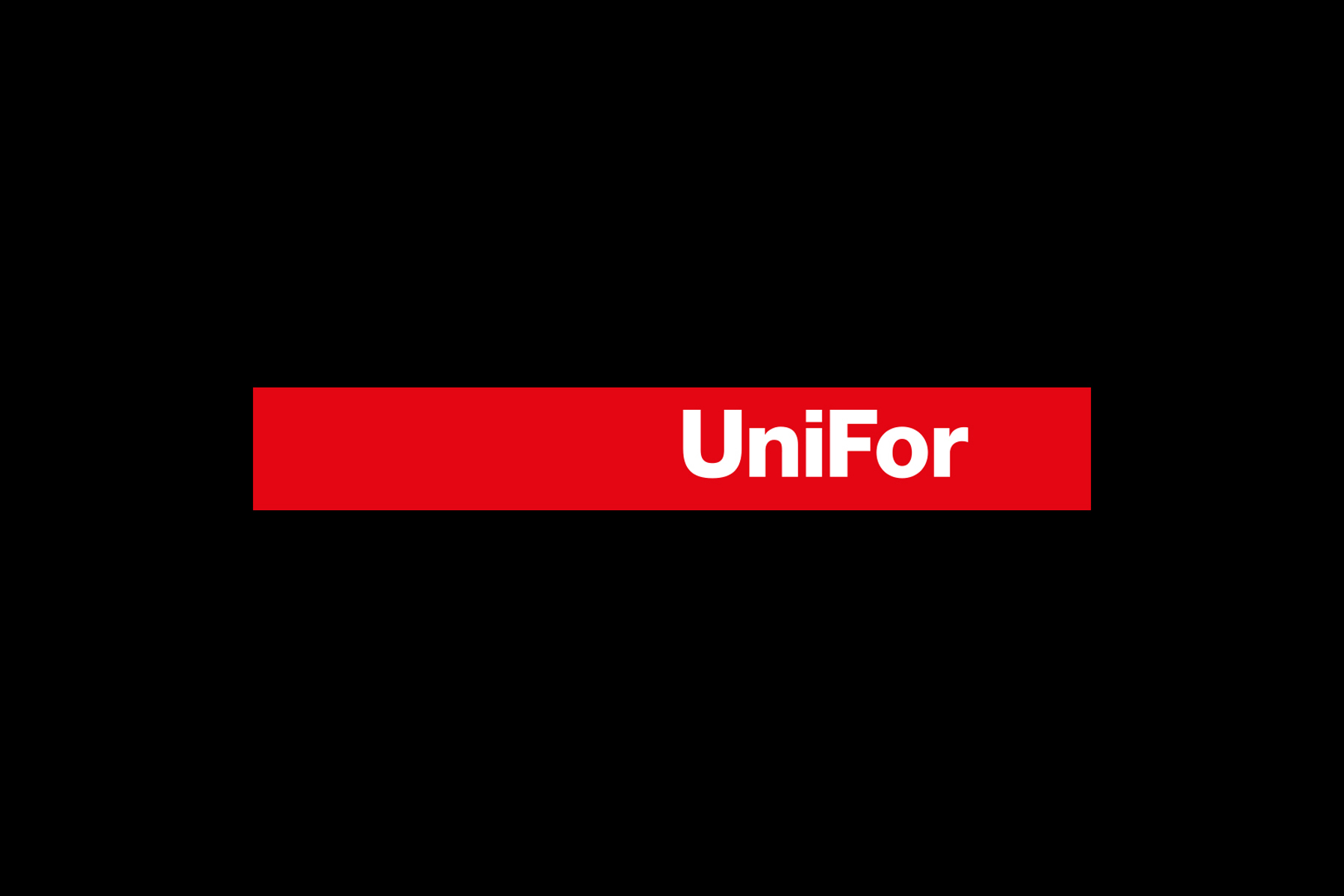 Final version of the logo
designed for UniFor.
2021 © Nicola-Matteo Munari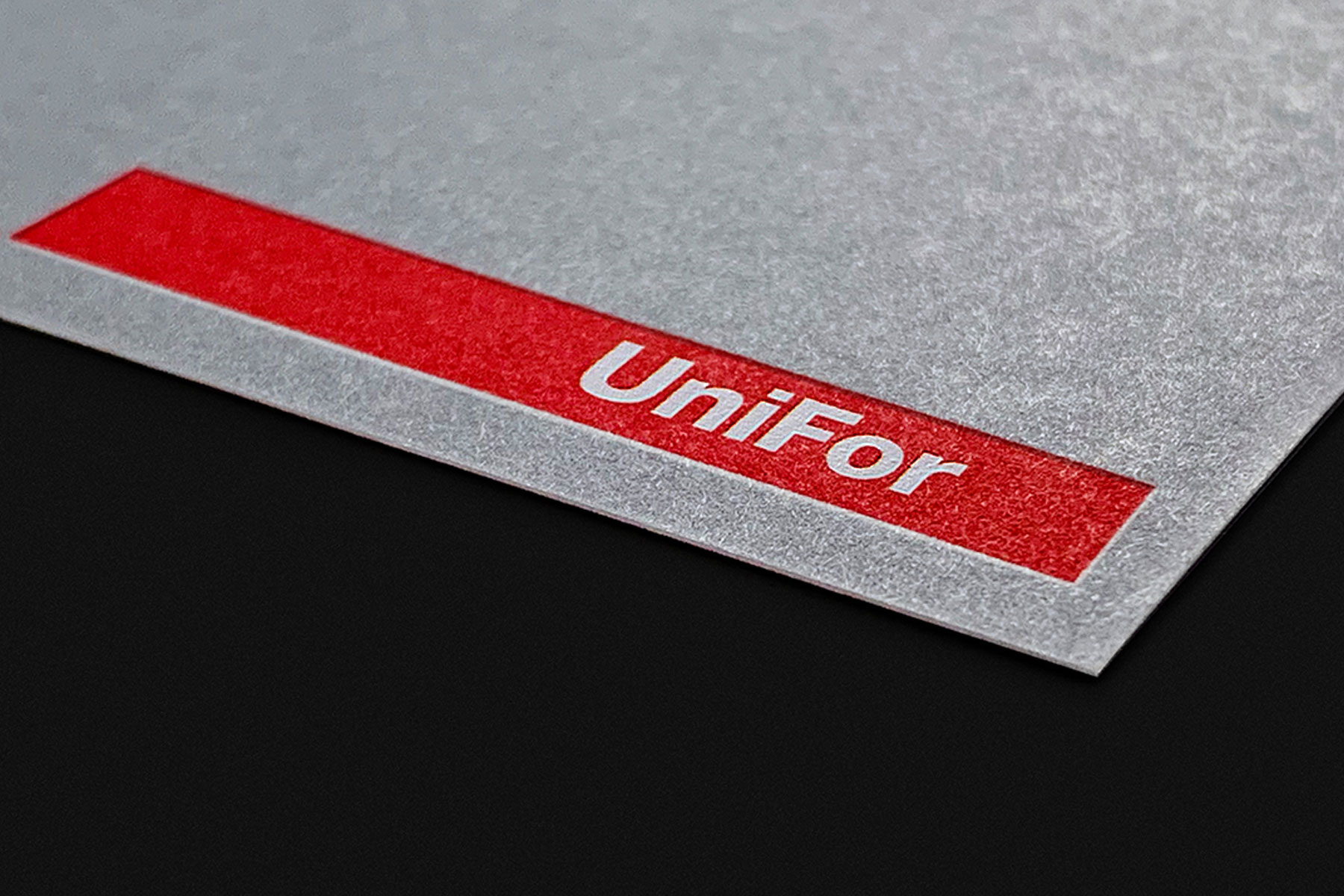 The logo is often enhanced by
special finishings such as
hot stamping and debossing.
Ph. © Nicola-Matteo Munari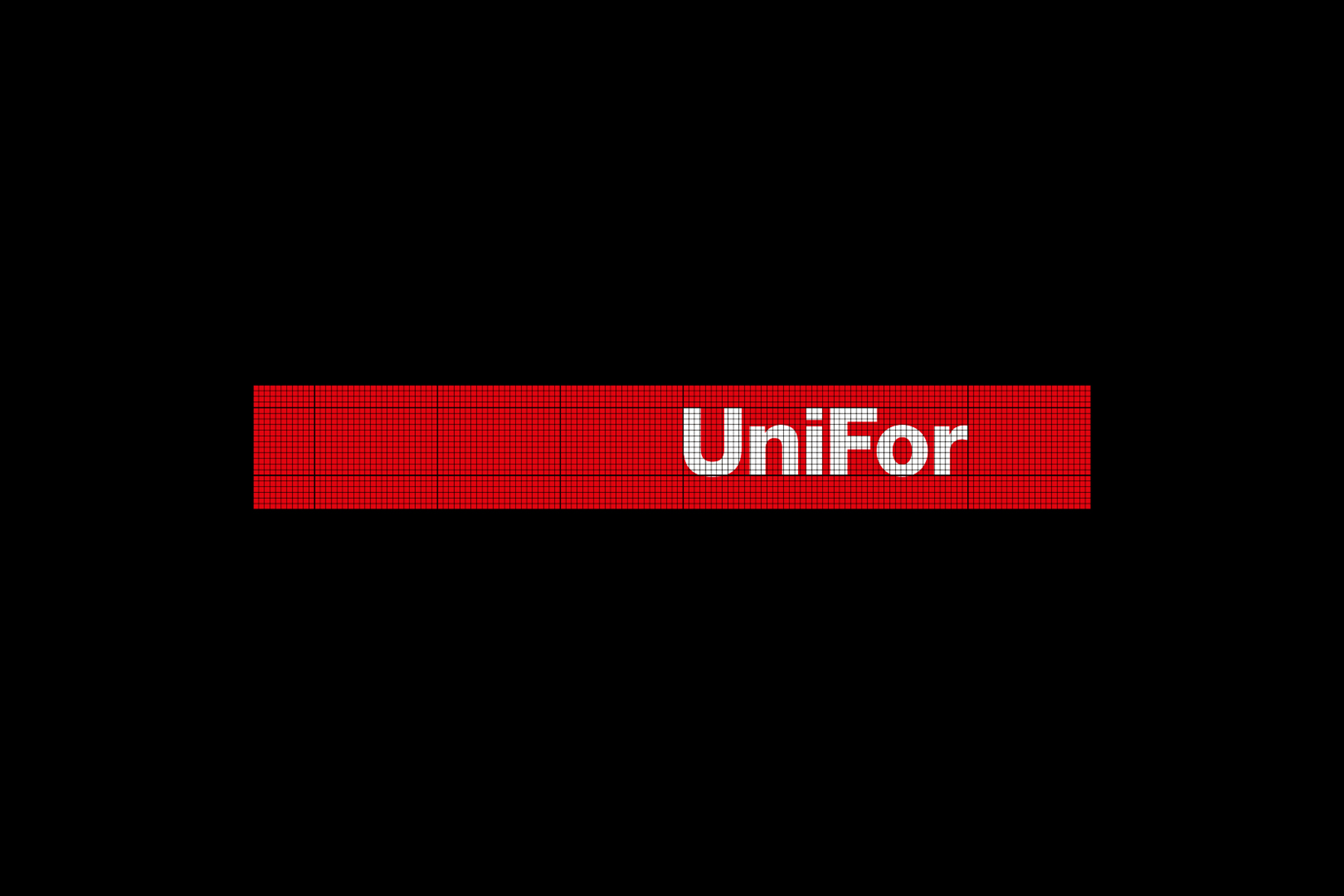 The construction grid of the logo
is made up of 3300 micro
modules with a square base.
2021 © Nicola-Matteo Munari
Part of the graphic identity program, the design of the new logo of UniFor was informed by the history of the brand.
UniFor is one of the most important companies operating in the field of work environments, internationally known for its collaborations with prestigious architects such as Renzo Piano, David Chipperfield, and Jean Nouvel among others.
Designed for 40 years by art director and designer Pierluigi Cerri, the corporate image of UniFor received the 1994 Compasso d'Oro award and acquired an almost unparalleled reputation in the world of design.
Considering the uniqueness of its history, it was necessary to approach the institutional elements of UniFor's visual identity with profound respect and great awareness, implementing a measured graphic intervention in order to sharpen its image with accuracy and consistency.
Since the logo of UniFor is nothing but a red line, instead of radically changing its shape, the line was just lengthened by a module—actually it was increased of 484 micro-modules—identifying a visual proportion that communicates dynamism, elegance, and efficacy while symbolising an evolution in continuity with the history of the brand.
A simple graphic gesture, as if to say that the company is moving forward along the same line.
The proportions of the logo has also been carefully calibrated and rationalised, while in the applications it finds a new positioning that generates greater compositional tension, thus producing a dynamic and contemporary visual force.
—Nicola-Matteo Munari
Client
UniFor

Design
Nicola-Matteo Munari

Assistant
Daniela Arabia

Art Direction
Studio Klass

Project Date
2021