Undisclosed [Global Corporation]
Coordination of corporate identity, writing of the brand standards, design of the brand book.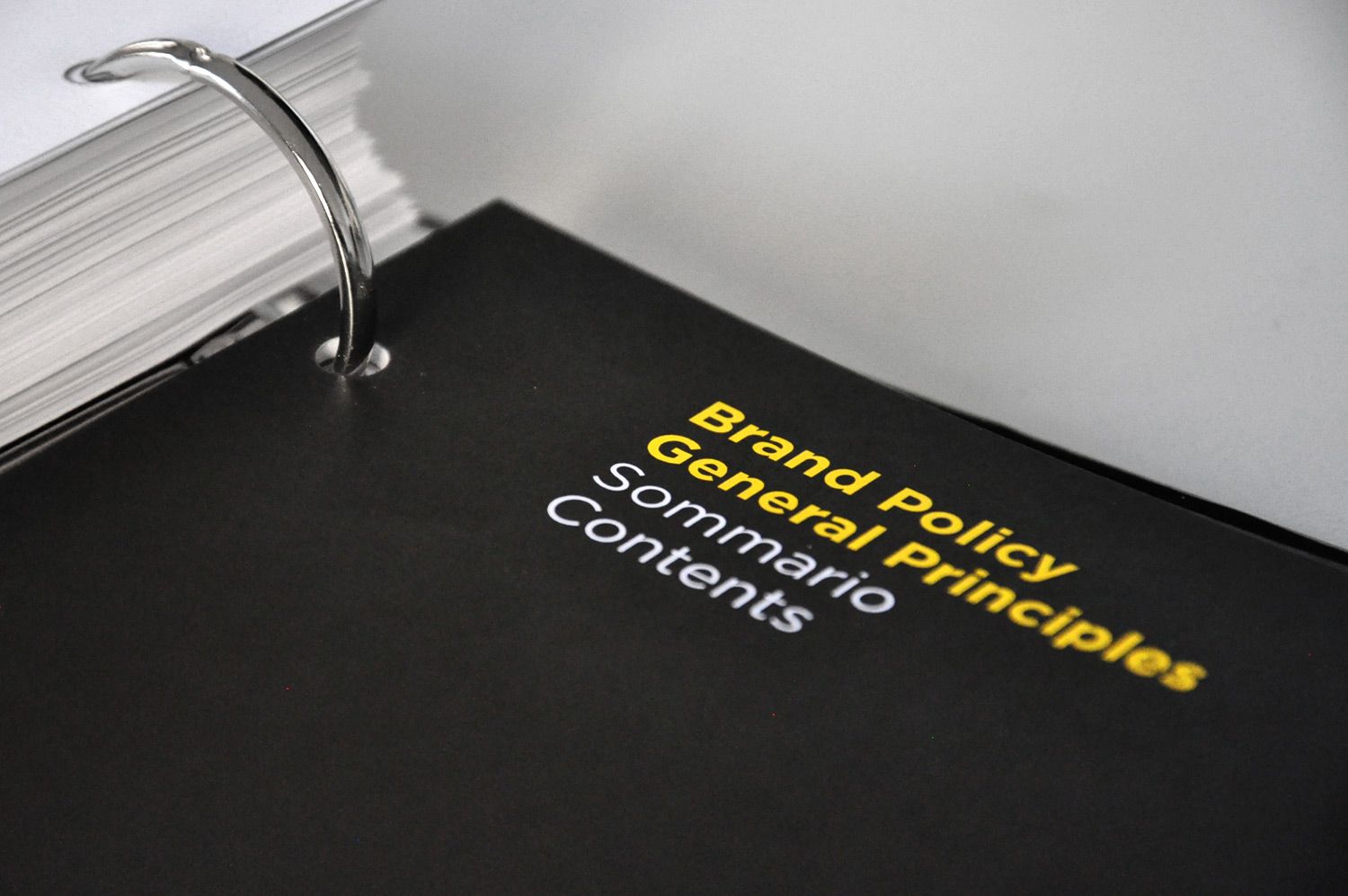 Brand Book
Standards Manual, 32×25 cm
Ph. © Nicola-Matteo Munari
The Project
In 2017 we coordinated the corporate identity, wrote the guidelines, and designed a new brand book for one of the most important Italian global corporations, known all over the world for its brand reputation and as a historical promoter in the field of graphic design.
Although agreements stipulated with the agency in charge of the coordination entitled us to entirely publish the project, the client asked to not use its name and logo, being the exclusive owner of the rights related to their usage.
To remove such essential elements from a graphic design would mean to remove the meaning and the value of the design itself, falsifying the work of the designer. That's why we have decided to not show the project at all, presenting it only with a textual description.
Description
The design and writing of the standards manual encompasses the coordination of all communication elements and the development of their applications.
The standards published in the brand book have been entirely written in order to produce a thorough and comprehensive manual, that could became a fundamental resource for the coordination of the communication.
All the graphic elements and corporate identity applications have been developed and meticulously tuned. The list includes corporate design policies, basic elements, advertising, websites, merchandising, point of sale communication, shop furnishing, transportation graphics, sponsorship graphics, and motorsport graphics.
The brand book also coordinates the product brand trademarks and the international versions of the logotype for non-Latin alphabet communication (Chinese, Arabic, Russian, and Persian).
The manual, which is made of more than 100 pages showing more than 200 cases, represents an essential resource for both the management of the corporate identity and the graphic design of the communication.
Other activities delivered for the project:
—design and writing of the brand book
—design of the brand policy
—rationalisation of the logo's proportion
—construction of the exclusion zone
—combination between logo and claim
—definition of the logo's misuse
—typographic layout of print advertisements
—backdrop for events and press conferences
—design of the livery for F1 trucks
—design of F1 motorhome's signs
—graphics for motorsport paddocks
—logo layout for motocross bikes
—logo layout for SBK bikes
—graphic rationalistation of stationery
—rationalisation of PowerPoint presentations
—clear zones of Chinese, Arabic, and Cyrllic logos
—redesign of logotype in Farsi (Persian)
—combination between trademarks
Client
Undisclosed

Design
Nicola-Matteo Munari

Assistant
Greta Bussandri

Project Date
2017–18