Italo Lupi 1934—2023
A Personal Memory.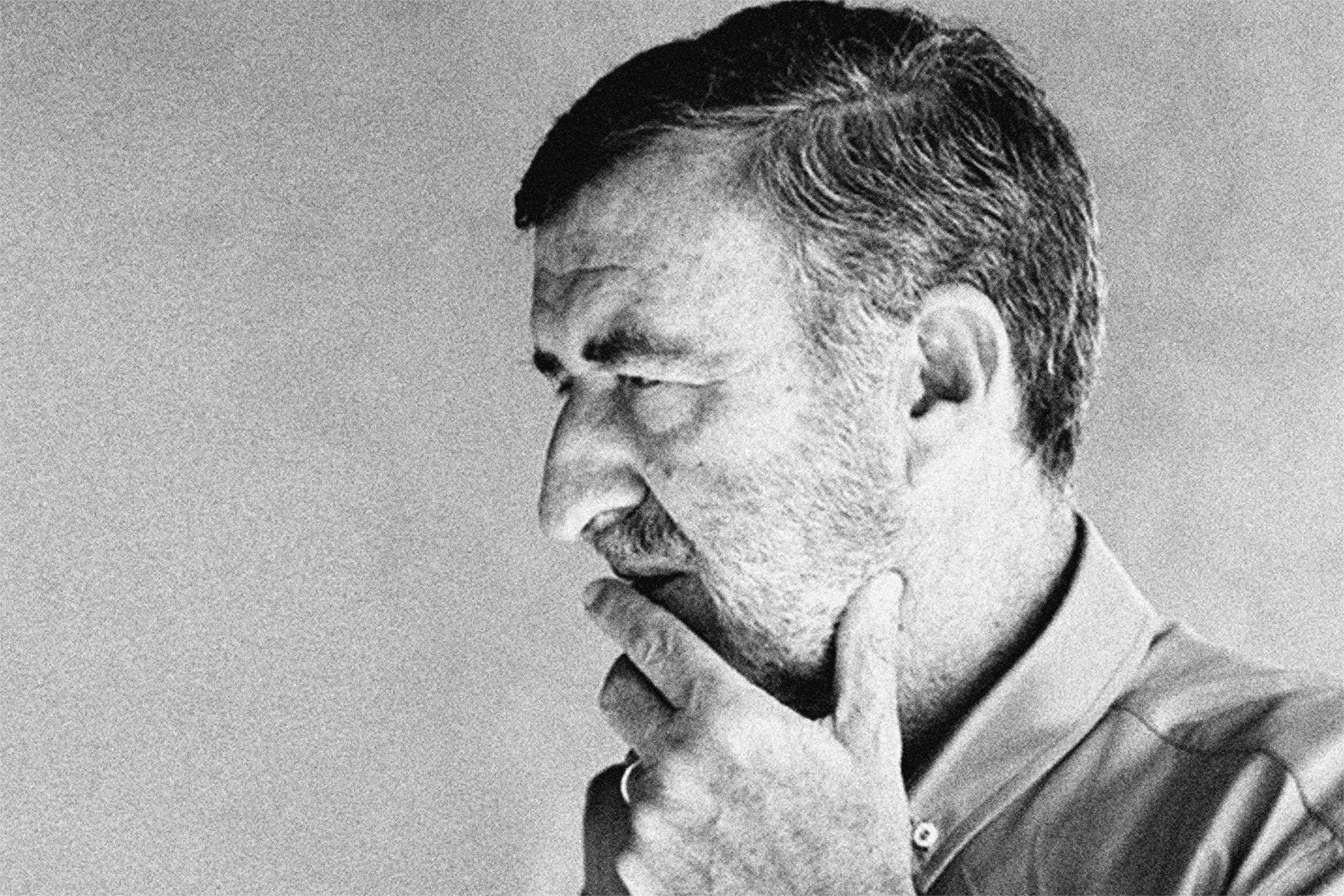 Courtesy of Italo Lupi
Italo Lupi has died. A friend and maestro, a kind and generous man, an intelligent and cultured designer. To me the Architect, as he was commonly called at his workplace, was not only a master in graphic design but a master in humanity. Most of all I would like to say that he was a friend. We were often mistaken for father and son, possibly because of our prominent noses. And he wished my son was born on his birthday. He never stopped being interested in my work and my family and complimenting for my latest design projects.

We spent together more than 5.000 hours closely working side by side. From a personal perspective, we were very similar. From a professional one, we disagree very often. So I arrived at work very early in the morning trying to fix what was done the day before. Then he would came, sit next to me and we would start over again each time.

As designers we were very different. He always told me that I was more like Vignelli and he was more bulimic. Honestly, I never felt myself like Vignelli but I came to understand that his comparing me to Vignelli was a way to express his appreciation for me. Indeed, the graphic designer that Lupi appreciated the most was exactly Vignelli. So maybe that is the reason why he asked me to redesign his website, substitute him in meetings and events, buy his library—which I entirely read but never bough, because eventually he never decided to sell it—and take over his studio—which I also did not because decided to open my own.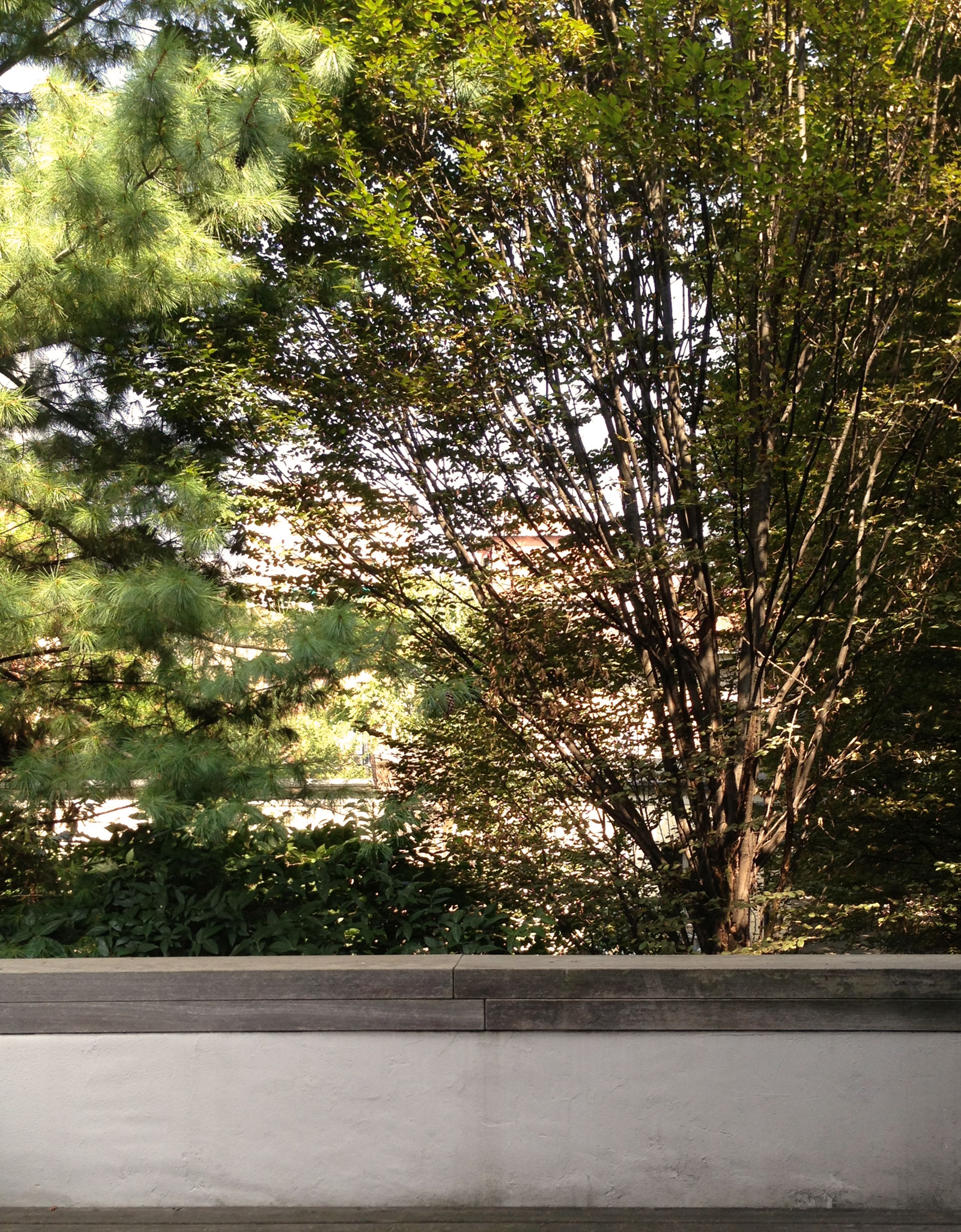 The view on the terrace of
Italo Lupi's studio that
I had in front of me every day
for a few years.
Ph. © Nicola-Matteo Munari
Lupi had great design intuition and a great imagination. It was enough for him to make a sketch of a few centimeters to already know what the result would be like, sometimes several meters large.

Gifted with a highly refined visual culture, he liked to steal images from old books to use them in a sort of Dadaist recontextualisation. One case above all is that of the famous angels of the Fiorucci trademark—angels that do not come from a painting by Raphael, as erroneously written even these days, but from an English postcard from the Victorian era, an almost obligatory choice for an enthusiast of British culture like he was.

Always impeccably stylish, Lupi was almost always dressed in a dark green or brown tweed jacket, a blue denim button-down shirt, striped knitted tie, donegal wool sweater, white corduroy trousers, red or purple socks and brown suede chukka boots. Tucked into the pocket of the shirt—very often stained with ink—he always kept three Japanese pens—one black, one green and one red—with which he sketched writing and drawings with surprising immediacy.

Most of all, Lupi had an extraordinary sensitivity for colour and used colours like a painter. I remember one of his designs for a book—technically impossible to print—made up of over one hundred inks.

He was also a very good photographer and would have liked to make a book titled 'Milano Mai Vista' (Unseen Milan) collecting his photographs of unknown places of Milan. By pure chance, that was also the title of a book for which we later designed the layout.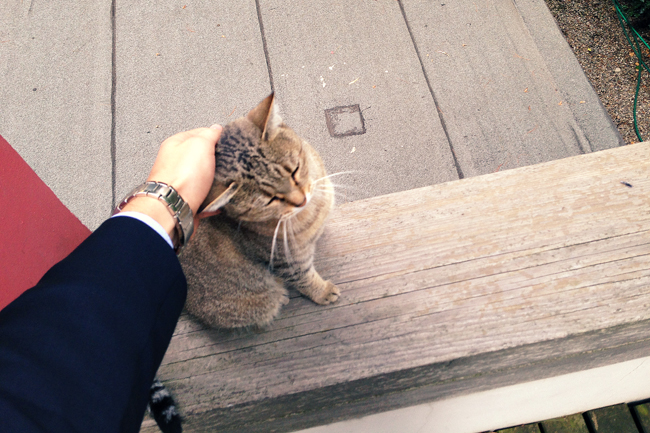 One among the many cats who
paid us visit at Studio Lupi.
Ph. © Nicola-Matteo Munari
At least 665 were the lunches we had together. Perhaps, lunches were my favourite moment, the one in which the working relationship turned into true friendship. In fact, there were countless stories shared in those moments spent chatting about design, cinema, art, architecture, photography, literature, but also politics, gossip, fashion, publishing, food, wine, family and more. Strange to say for two people born more than half a century apart, we shared the same tastes.
For sure many people knew him better, before and longer than me—Lupi was very generous with many people—but I don't think there were many who were lucky enough to be able to share so many passions in so many moments spent alone with him.
I met Lupi behind the scenes, so to speak, and I can say that he was a true example of intelligence, elegance and understatement. He made me laugh a lot, he made me very angry, and now that he has died he made me even cry. But more than anything else he taught me, not graphic design per se, but the profession of the graphic designer and the humanity that is necessary to carry out my work with conscience and passion every day.
© Nicola-Matteo Munari

June 28th, 2023